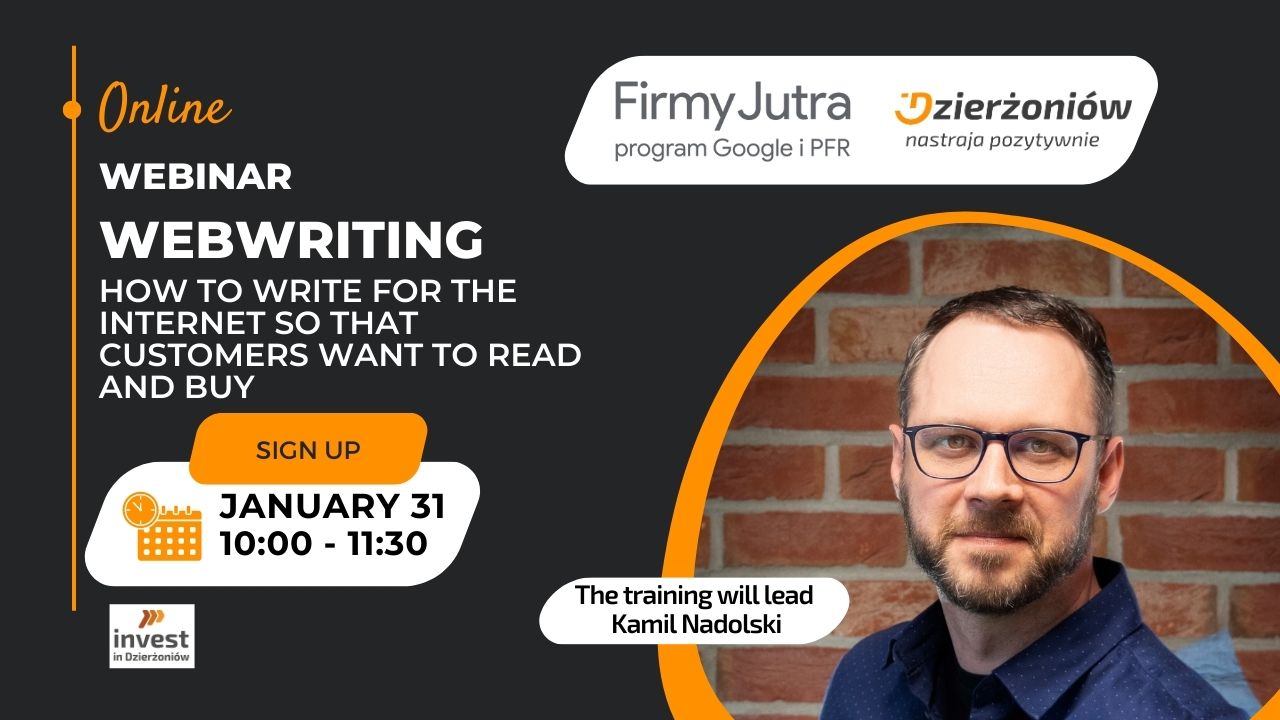 Do you want to know how to create valuable and user-friendly content, thanks to which your offer will reach a much larger number of potential customers? Take part in a free training "Webwriting - how to write for the Internet so that customers want to read and buy".
Deadline January 31 at 10:00.
The training is the result of the involvement of the Dzierżoniów office in the Company of Tomorrow program created by Google and the Polish Development Fund.
The webinar will be conducted by Kamil Nadolski - Google's Advisor in the Company of Tomorrow program. He gained his experience in nationwide media (TVN Group, TVP, Newsweek, Rzeczpospolita, Onet.pl), as well as in cooperation with universities and non-governmental organizations. On a daily basis, he helps in the development of small and medium-sized enterprises, indicating the possibilities of using internet marketing and new technologies.
Form of training: online training using the ZOOM platform. People interested in participating in the meeting will receive a link to the event to the e-mail address provided in the application.
Applications are accepted until January 30 to the e-mail address: drp

um [dot] dzierzoniow [dot] pl
Sign up today!
Contact person: Joanna Walczybok, phone: 74 645 08 68, e-mail: jwalczybok

um [dot] dzierzoniow [dot] pl