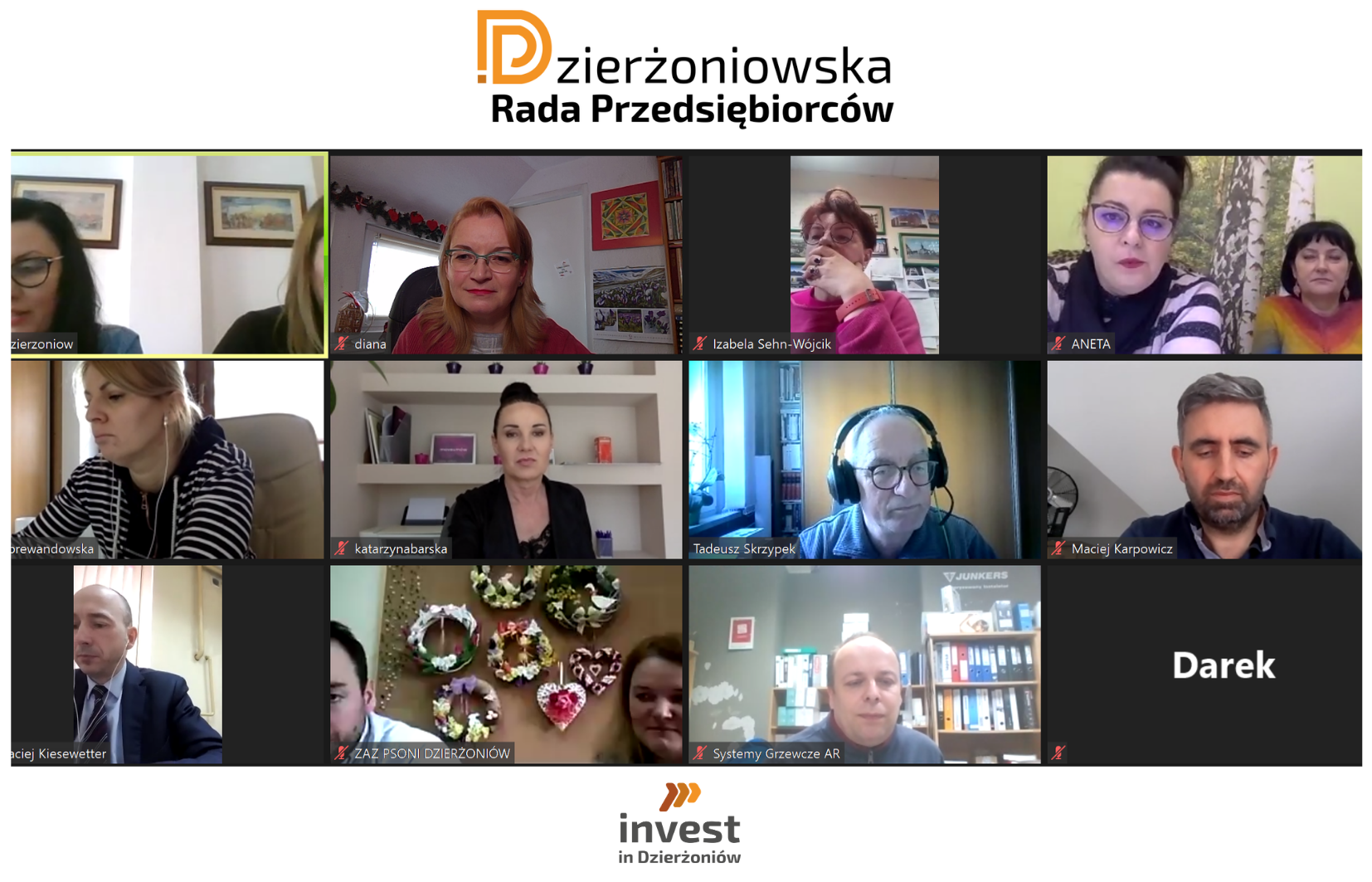 The Council of Entrepreneurs in Dzierżoniów at the mayor of Dzierżoniów met for the second time this year to take up important topics for local business. Due to the ongoing coronavirus pandemic, the meeting was held in the form of a videoconference.
In addition to the members of the Council, the meeting was also attended by the invited guests - representatives of the Vocational Activity Institute of the Polish Association for People with Mental Handicap,Posse in Dzierżoniów. They presented a wide range of products and services offered by the charges of VAIs and invited entrepreneurs from Dzierżoniów.
The most important topic of the meeting was the organization of the promotional campaign "Buy Locally in Dzierżoniów", which aims to:
    support for local businesses,
    free promotion of companies from Dzierżoniów,
    economic education of residents,
    promoting consumer patriotism.
The campaign "Buy Locally in Dzierżoniów" will start in a few days. For more information, follow our website and Facebook profile @InvestInDzierzoniow.
We will come to inform the Mayor of Dzierżoniów about further activities of the Dzierżoniów Council of Entrepreneurs.