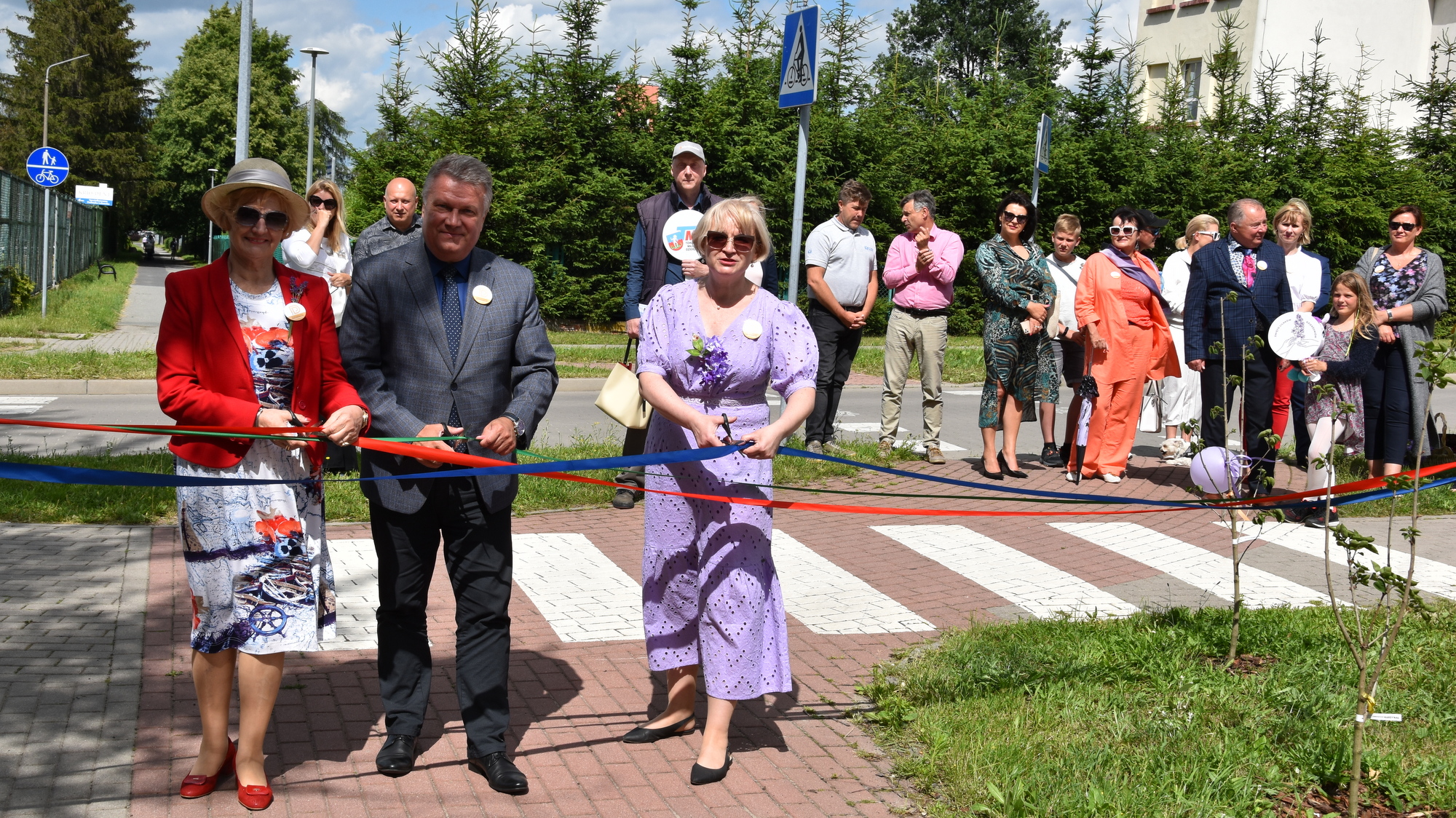 On June 21, on the Entrepreneur's Day, the Lilac Avenue of Entrepreneurs was opened!
The mayor of Dzierżoniów together with the Chairwoman of the Dzierżoniów Council of Entrepreneurs and the President of the Society of Dzierżoniów's Enthusiasts officially opened the Avenue of Entrepreneurs. It is located in the Siberian Park. Lilac Avenue was planted in April by Dzierżoniów entrepreneurs who funded 100 lilac seedlings in various shades and colors.
It is no coincidence that the opening of the Avenue took place on the Entrepreneur's Day - it is a good moment to celebrate and appreciate the contribution of Dzierżoniów entrepreneurs to the development of our city. We celebrated this day in the beautiful garden of the City Museum. The meeting was made more pleasant by a musical performance by students of the 1st Secondary School in Dzierżoniów.
We would like to thank everyone who was involved in the purchase and planting of lilacs. Our thanks go also to the co-organizers of yesterday's event.
Sponsors of the Lilakowa Aleja Przedsiębiorców:
    GOCKO GARDENS
    DiART Diana Kaczyńska
    Cooper Standard Polska Sp. z o.o.
    Fulltech Grzegorz Szubert
    GE Aviation Dzierżoniów
    "Build" Adrianna Droszczak
    "Hansel and Gretel" Małgorzata Prewandowska
    Foto-Techni-Color S.C.
    Haberdashery Beata Mikołajczyk
    Sophisticated Tastes Aneta Ziemkiewicz
    District Employment Agency in Dzierżoniów
    Social Security
    MOVE AND SPEAK Katarzyna Barska
    Mateo Tourist Services
    Clinical Dietitian Martyna Kałuża
    Restaurant Uzwar Katarzyna Kinzhybalo
    El Kawa Coffee Roaster
    EURO PRO GROUP
    Fitness Club Beautiful and Healthy
    Maciej Kiesewetter - councilor of the Dzierżoniów City Council
    Employees of the City Hall in Dzierżoniów