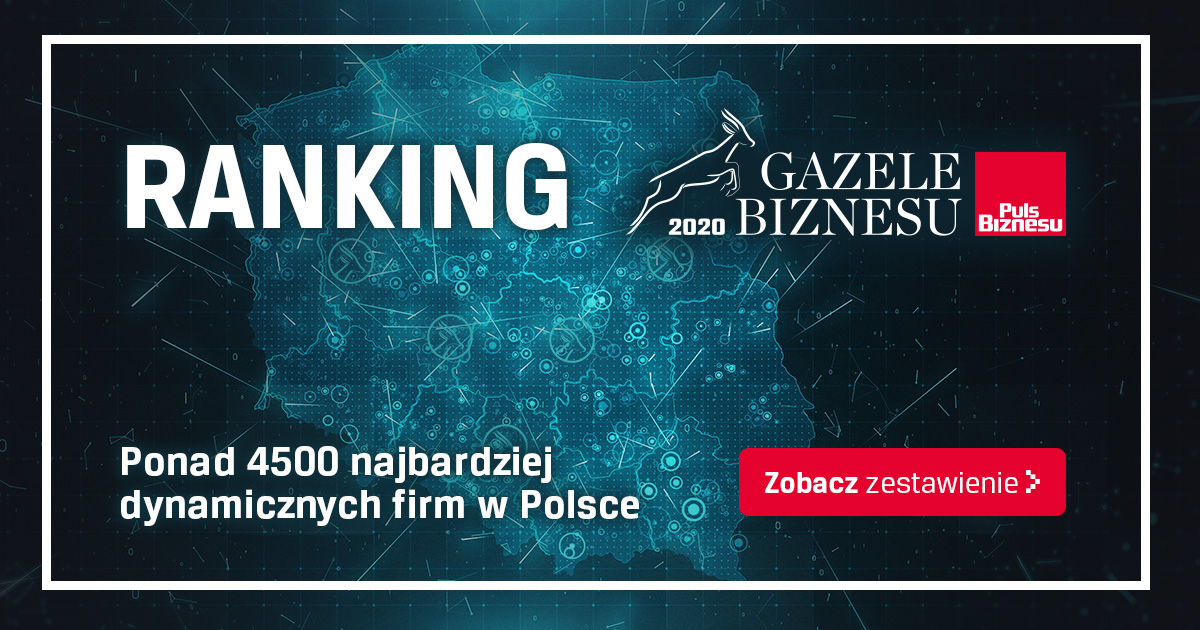 As many as 10 companies from Dzierżoniów are among the winners of the Business Gazelle 2020. Business Gazelle is the oldest, most reliable and most popular ranking of small and medium-sized enterprises in Poland organized by Puls Biznesu.
The presence in the ranking means that the company belongs to the elite of small and medium-sized enterprises - not only is it growing dynamically, but also it is transparent. 4,733 companies from all over Poland have been classified in this year's edition of the ranking.
The following companies were distinguished from Dzierżoniów:
    ICOMP.PL Łukasz Juszczyk and Jarosław Padula Sp. J.

    EL-COMPOSITION W. Pałajski, M. Migatulski Sp.J.

    Przedsiębiorstwo Komunalne Sp. z o.o.

    ELS POLSKA Sp. z o.o.

    SODIBO Sp. z o.o.

    PUH Era

    DOMINO Polska Sp. z o.o. Sp. K.

    Wodociągi i Kanalizacja Sp. z o.o.

    Cooperative of the Disabled ELEKTROMET

    METALIS POLSKA Sp. z o.o.
Congratulations to Dzierżoniów entrepreneurs and their employees!
More information about the Business Gazelles 2020 ranking on the Puls Biznesu website.