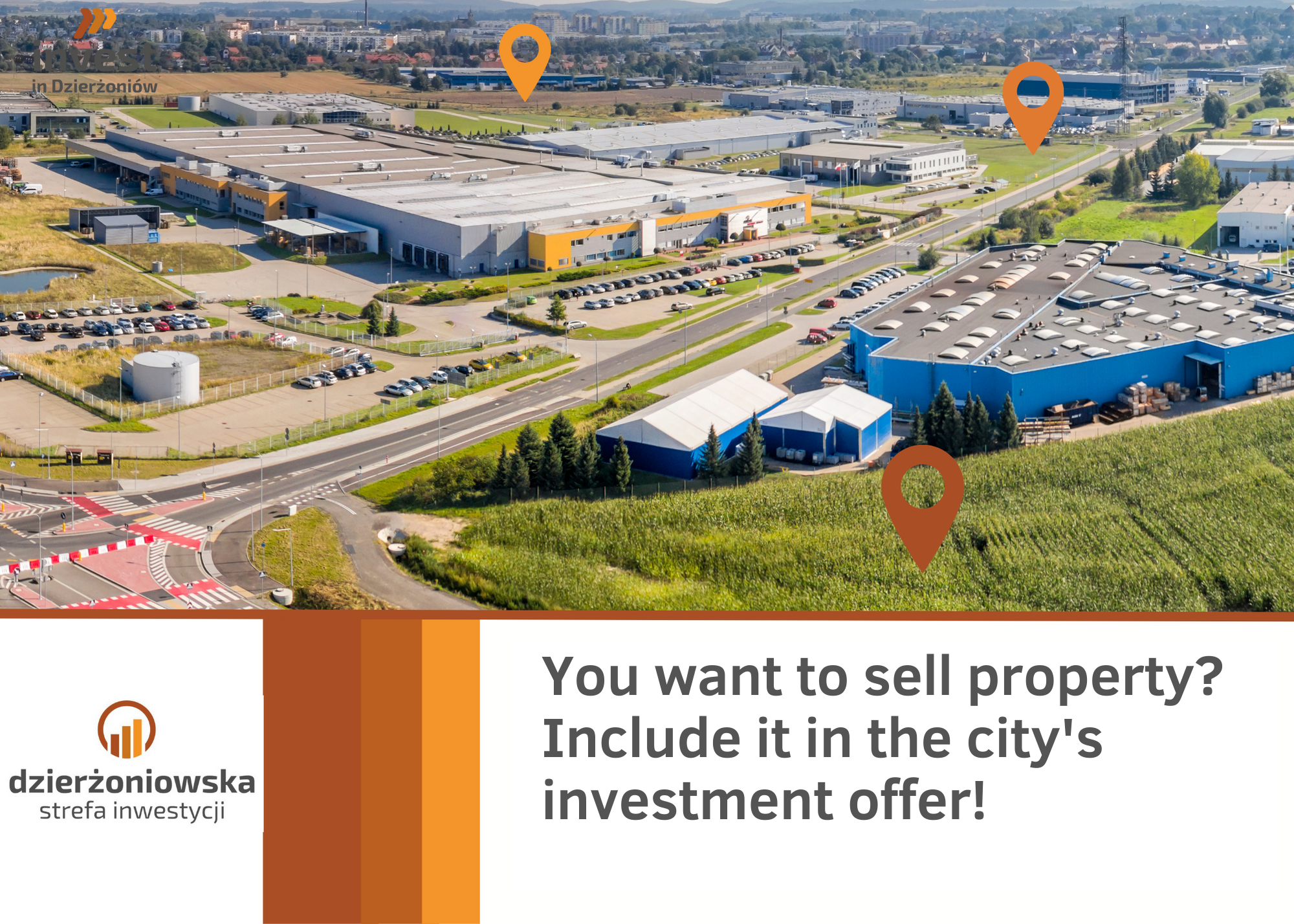 Invest in Dzierżoniów! Dzierżoniów is expanding its investment offer with built-up and undeveloped private real estate. Join the creation of the Dzierżoniów Investment Zone (DSI). This is another action of the Buy Locally! Campaign.
Are you the owner of investment areas or warehouse and production halls, commercial premises or office space in Dzierżoniów, which are intended for business activities such as production, services, warehouses and trade? Are you going to rent or sell them?
We offer free of charge: including your property to the investment offers database on the Invest in Dzierżoniów website, in the Investment offer.
To prepare an offer:
read the Regulations for posting investment offers,
fill in the appropriate form constituting an attachment to the Regulations and submit them in person with photos and location maps to the Customer Service Office, send by post to the address of the Dzierżoniów City Office, City Development Department - Office of Entrepreneurship and Public Assistance, Rynek 1, 58-200 Dzierżoniów or by e-mail on e-mail address:

investor

um

[dot]

dzierzoniow

[dot]

pl
The person placing the offer, by sending the form along with photos, declares that he has read the regulations for placing investment offers on the website www.investin.dzierzoniow.pl and accepts its terms.
Detailed information can be obtained from: City Development Department, Entrepreneurship and Public Aid Office, phone: 74 645 08 79, e-mail: estraszak

um [dot] dzierzoniow [dot] pl
Be invited to cooperate with us!