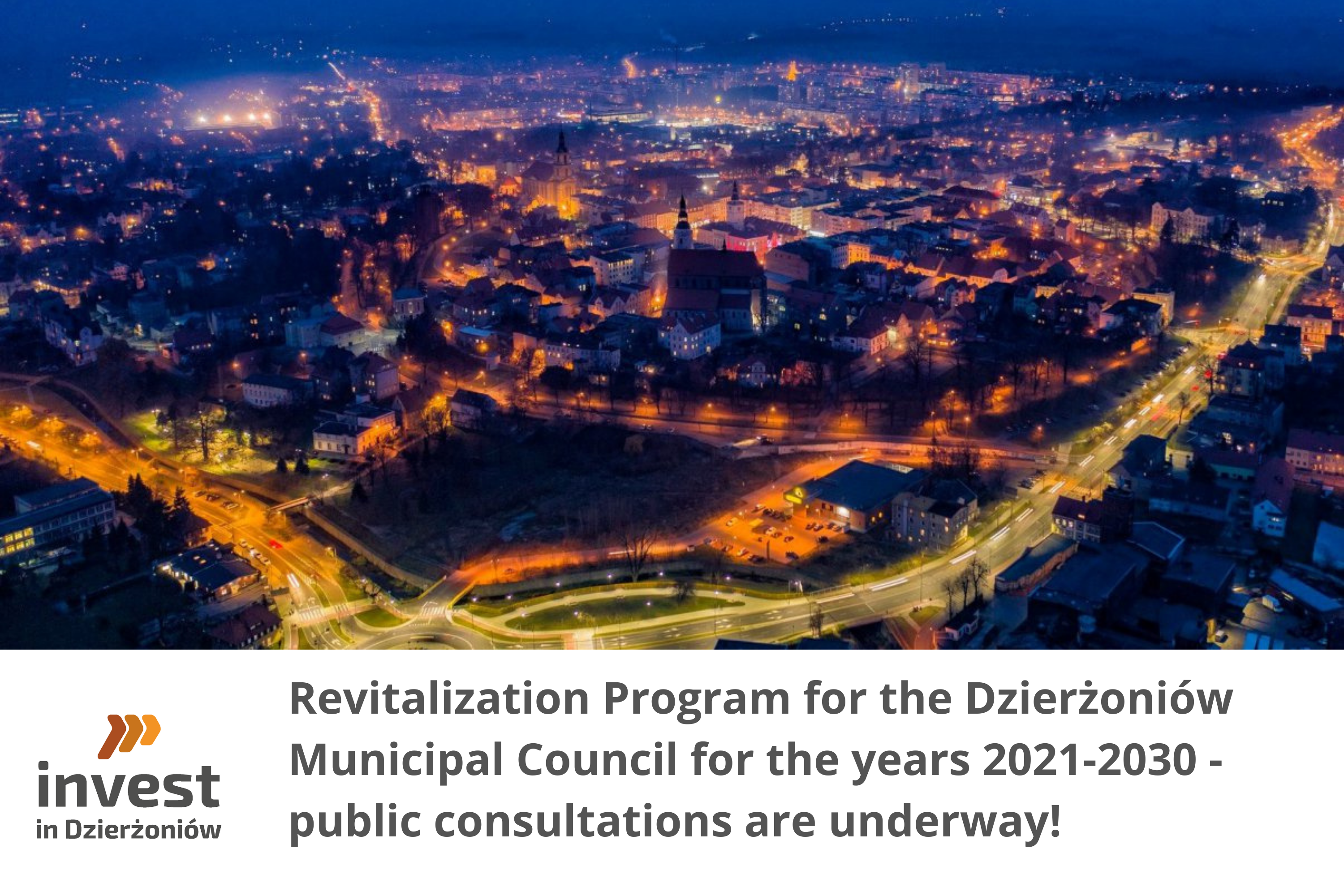 The city is preparing the "Revitalization Program for the Dzierżoniów Municipal Commune for the years 2021-2030". It will replace the "Local Revitalization Program for 2015-2020".
The revitalization program is a tool for planning, coordinating and integrating various activities within the revitalization of a commune. It is a process of recovering degraded areas from the crisis state, carried out in a comprehensive manner through integrated activities for the local community, space and economy, territorially concentrated. The revitalization area will be determined by a resolution of the city council. It is characterized by a particular concentration of negative phenomena, which is essential for the development of the local city. Based on the collected statistical data, a comparative analysis of the city, the so-called diagnosis in terms of various factors: social, economic, environmental, spatial-functional and technical, which will be consulted with the residents.
We invite you to public consultations of the draft resolution on the designation of a degraded area and revitalization area. Consultations will begin on March 16 and end on April 15 this year. They will be carried out in the form of:
        collecting comments in paper form by completing the form available at the Customer Service Office of the City Hall in Dzierżoniów or electronically by completing the survey form;
        an open meeting for residents, to which we invite you on March 17 (Thursday), at 14:30 to the Dzierżoniów Cultural Center.
Detailed information and necessary attachments