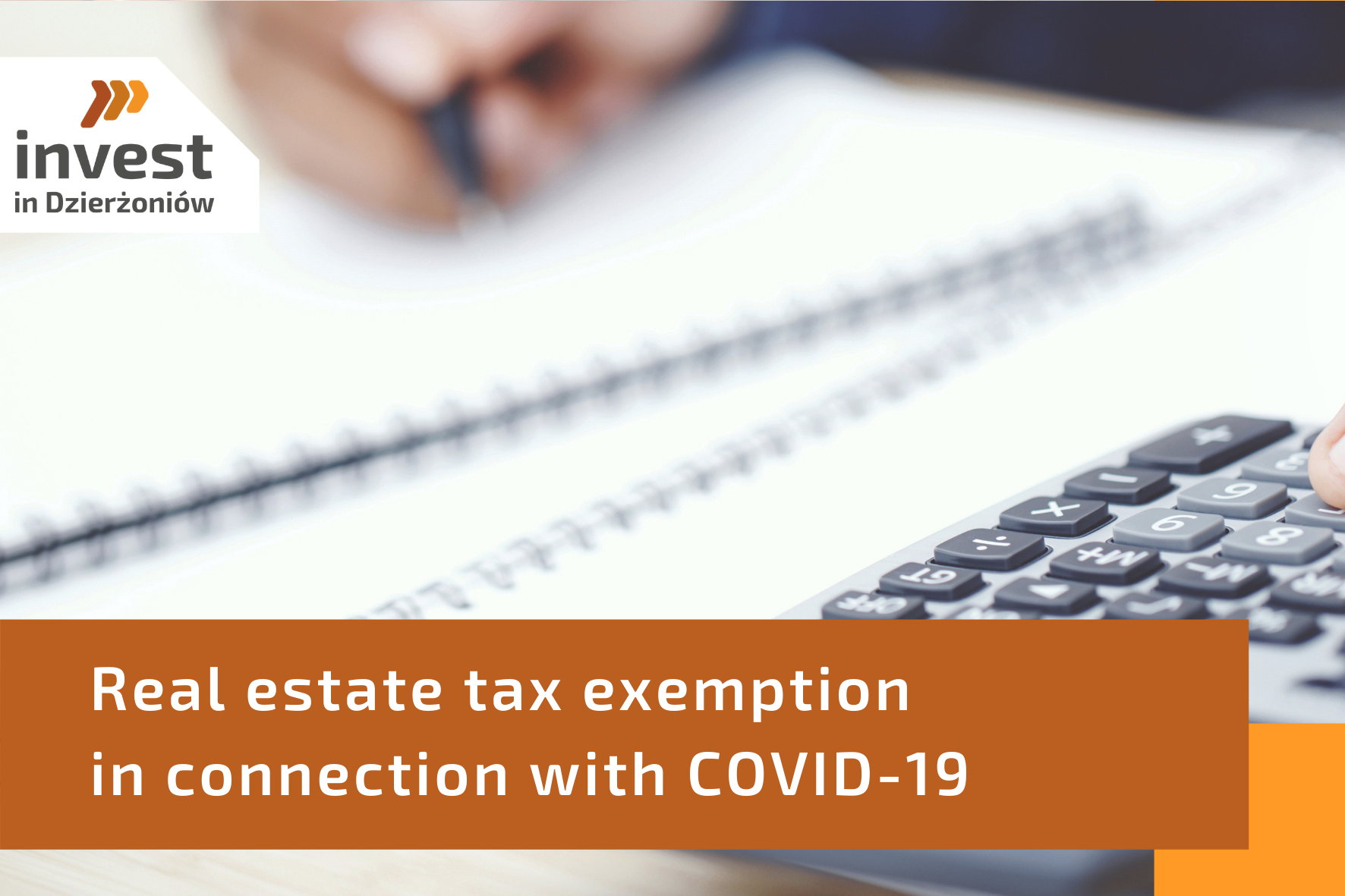 Entrepreneurs from Dzierżoniów can apply for real estate tax exemption for the months of October, November and December. Support is possible thanks to another resolution adopted by the City Council in order to counteract the negative economic effects caused by COVID-19.
Who can get an exemption?
An exemption may be granted to an entrepreneur who meets all of the following conditions:
The company's activity was temporarily limited under the regulation of the Council of Ministers on the establishment of certain restrictions, orders and bans in connection with the epidemic (of October 9, 2020, November 26, 2020 and / or December 1, 2020) .
The temporary limitation under the above provisions included, inter alia, activities: gastronomic, creative related to all collective forms of culture and entertainment, cinema, discos, night clubs, service activities related to the improvement of physical condition, gyms, clubs and fitness centers, swimming pools, aquaparks, related to sports, entertainment and recreation, related to running amusement parks and amusement parks as well as recreational parks and hotel activities related to the organization of occasional parties.
There was a decrease in revenue by at least 30% in October, November and December 2020, in relation to the same months of the previous year.
The company actually operated during the months for which it is applying for the property tax exemption.
Which items of taxation are exempt?
The real estate tax exemption applies to buildings, structures or parts thereof located in the city, as well as land occupied by them related to running a business, subject to a temporary limitation, with regard to which there has been a decrease in revenue.
For what period is the exemption granted?
The exemption is granted in October, November and December 2020.
What to do to get an exemption?
A declaration on the decline in income should be submitted, which is attached to the resolution XXV / 238/20 of the Dzierżoniów Municipal Council and the information form along with the correction of the declaration / information for real estate tax. The resolution and the form to be downloaded below.
For more information, please contact Marcin Szczepanowski, phone: 74 645 08 21, e-mail: mszczepanowski

um [dot] dzierzoniow [dot] pl