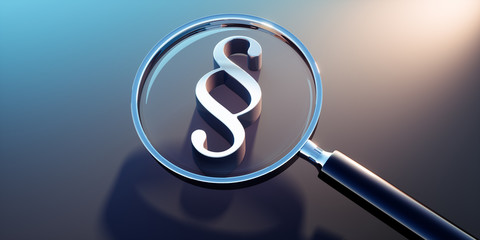 The Dzierżoniów poviat invites you to take advantage of free legal assistance and free civic counseling. As part of the Crisis Shield 3.0. one-person companies exposed to the effects of the COVID-19 pandemic can also benefit from free legal assistance.
Areas of operation: 
Free legal assistance includes:
1.    Informing the natural person / entrepreneur running a sole proprietorship, hereinafter referred to as the "entitled person", about the applicable legal status and their rights or obligations, including in connection with the ongoing preparatory proceedings, administrative, court or court-administrative proceedings; or 
2.    indicating to the authorized person the method of solving their legal problem or 
3.    preparing a draft letter in the matters referred to in points 1 and 2, with the exception of pleadings in pending preparatory or court proceedings and letters in the pending administrative or court proceedings or 
4.    free mediation or 
5.    preparation of a draft letter for exemption from court fees or appointment of an ex officio representative in court proceedings or appointment of an attorney, legal advisor, tax advisor or patent attorney in court administrative proceedings and informing about the costs of the proceedings and the financial risk related to bringing the case to court.
Free civic counseling includes: 
1.    actions tailored to the individual situation of the entitled person, aimed at raising the awareness of that person about their rights or obligations and support in solving the problem on their own, including - if necessary - drawing up an action plan together with the entitled person and assistance in its implementation; 
2.    advice for people in debt and advice on housing and social security matters; 
3.    free mediation.
Registration at legal aid points: 
•    by phone to all points in the Dzierżoniów poviat at the telephone number: 74 832 36 64 during the working hours of the Poviat Starosty in Dzierżoniów, ie on Mondays, Wednesdays and Thursdays from 7.30 to 15.30, Tuesdays from 7.30 to 16.30, and on Fridays from 7.30 to 14.30.
•    electronically at: eg.ms.gov.pl
•    Obtaining help has been informalized and no longer requires a visit to the help desk. It can be done remotely, by phone, instant messaging or e-mail.
Eligible persons: 
Free legal aid and free civic counseling are available to an eligible person who is unable to bear the costs of paid legal aid.
Financing: The task is financed from the state budget, from the part at the disposal of voivodes, by providing specific subsidies to poviats.